Classically trained at the private studio of Madame Nerina Simi in Florence, Italy, I learned to use the compositional tools of the Renaissance to express myself as an artist. I am a contemporary painter whose roots are planted in the 14th Century. Yet, by studying contemporary artists I gained an insight into what became the most uniquely personal aspect of my work: design. It is the 21st Century sense of design that I incorporate within the realms of my own work—fusing the old and the new. Consequently, when one looks at my art, whether a charcoal drawing on paper, floral on a Cherrywood panel, portrait on canvas, or a fresco, the traditional influences are obvious, yet the themes are current.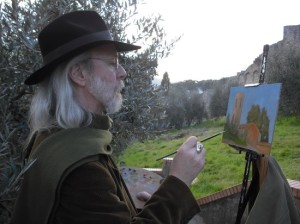 My work will always include a focus on still life—particularly the "Vanitas", style of still life painting in which the various objects depicted symbolize the brevity and vanity of human existence. I balance these by painting landscapes, portraits, figurative pieces, dancers, and florals, primarily painted from life.
I am a disciplined painter who remains focused on keeping my work progressive, relevant and challenging.
Since 2009, a large-scale commission for the Minnesota State Veterans Cemetery has consumed much "in studio" time and includes five 8 X 10 foot oil paintings —depicting each of the five branches of the US military and ultimately installed in the Committal Hall. The Army, Navy and Coast Guard were installed in 2011, 2014 and 2016, respectively. Each painting visually conveys the history and stories of the men and women of each branch of the military, and uses live models, incorporates period military uniforms, and historical elements. They are about the Veterans who serve our country. It is their story. Click Vets Art for more on this compelling project.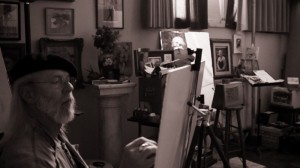 My work has been featured in Minnesota Monthly, Classical Realism Journal, American Art Collector, Biennale Internazionale dell'ARTE Contemporanea, Minneapolis Star Tribune, Twin Cities Public Television's NewsNight Minnesota and KSTP's "On the Road with Jason Davis."