Painter and fresco artist Charles Kapsner's portraits, still lifes, florals, figurative works and frescoes unite exemplary draughtsmanship and painting techniques.
His formal training at the studio of Signorina Nerina Simi in Florence, Italy, immersed Kapsner in the study of traditional realism, and under Simi's watchful eye, he learned precise drawing, observation and accurate rendering of forms in space, patterned in the style of the Renaissance masters. In recognition of his work, the Florence Biennale presented Kapsner with its Career Achievement Award in 2003.
His signature still lifes—painted in the Vanitas realm—integrate telltale accoutrements of our fleeting existence, and through his imagery, fusing the old and new—wine bottles, drapery, mirrors, fruits, and flowers—the viewer is invited to more fully appreciate the beauty of the adornments of daily life while pondering the possibilities that lie ahead. His intricately balanced, richly colored compositions—grounded in the principles of the Renaissance—are clearly reflective of our time.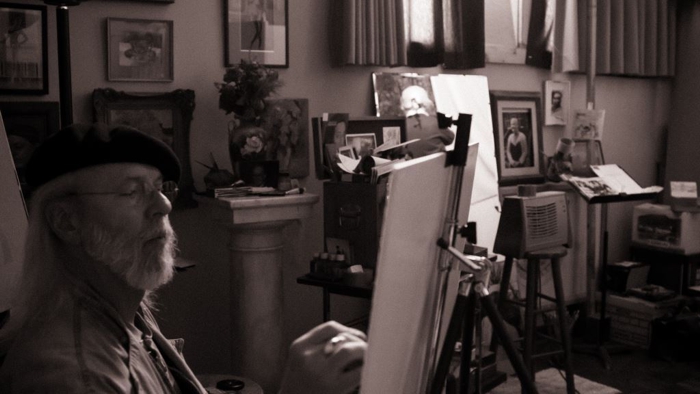 Kapsner has been featured in Minnesota Monthly, Classical Realism Journal, American Art Collector, Biennale Internazionale dell'ARTE Contemporanea, Minneapolis Star Tribune, and his frescoes were showcased on Twin Cities Public Television's NewsNight Minnesota and KSTP's "On the Road with Jason Davis."